About Us
Air Dynamics has been serving the Phoenix metro area since 1983 specializing in residential and commercial air conditioning, heating and refrigeration services with a solid commitment to our customers' satisfaction. We are easy to contact, quick to respond, timely and personable. In essence, we deliver peace of mind to every customer, with every visit. At Air Dynamics; your family, your comfort, and your business mean everything to us. We focus on providing customized comfort solutions where we match our services to the needs, concerns and budgets of our customers. Call (602) 973-2272 in Phoenix & Anthem, Arizona for exceptional repair, service, maintenance, and installations from Air Dynamics
Learn More
SEER Calculator
The seasonal energy efficiency ratio SEER, is the measure of the annual energy efficiency and consumption of a unit's cooling ability in normal day to day use. The higher the SEER value, the less energy the unit will utilize. Older residential units may have SEER values in the 10 range or less.
For homeowners looking for new AC or heat pump replacement, the good news is that a new unit could boost SEER values to 25 or higher. The higher SEER units or usually less costly to run which brings financial savings to homeowners.
These are estimations, results will vary.
Troubleshoot Yourself
Every problem has a solution and we know how to find it!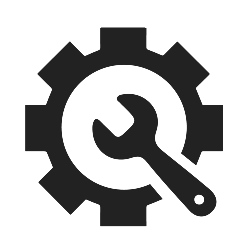 Testimonials
Consistently excellent and professional service. Highest recommendation
Evan G.
They are reliable, office has good communication and from what I can tell are honest in their repair recommendations.
Laura J.
I definitely recommend Air Dynamics! They were super responsive and friendly when I called to make appt. Our technician was Maurice O'Oguinn, He was professional and friendly and honest.
Kim B.
Awesome company and service. I had a problem with George Brazil air conditioning who was trying to take advantage of customers. They wanted to charged me $2640.57 for a reversing…
Chris K.
We've been with Air Dynamics for over 18 years. Got lucky finding them.
John P.
We had a complete system change to the mini split heat pumps and air dynamics did a fantastic job! The price was reasonable and the service was excellent! They went…
Laura L.
I wish I could give Air Dynamics a 10 Star rating because that is how much I appreciate their excellent service. They are very reliable and superiorly knowledgeable in their…
Alice T.